Google My Business Integration - Setup Instructions
PREREQUISITES – Before starting the setup
Login to your Zohodesk account
Goto Setup > General Settings > Departments
Create new Department if there is none.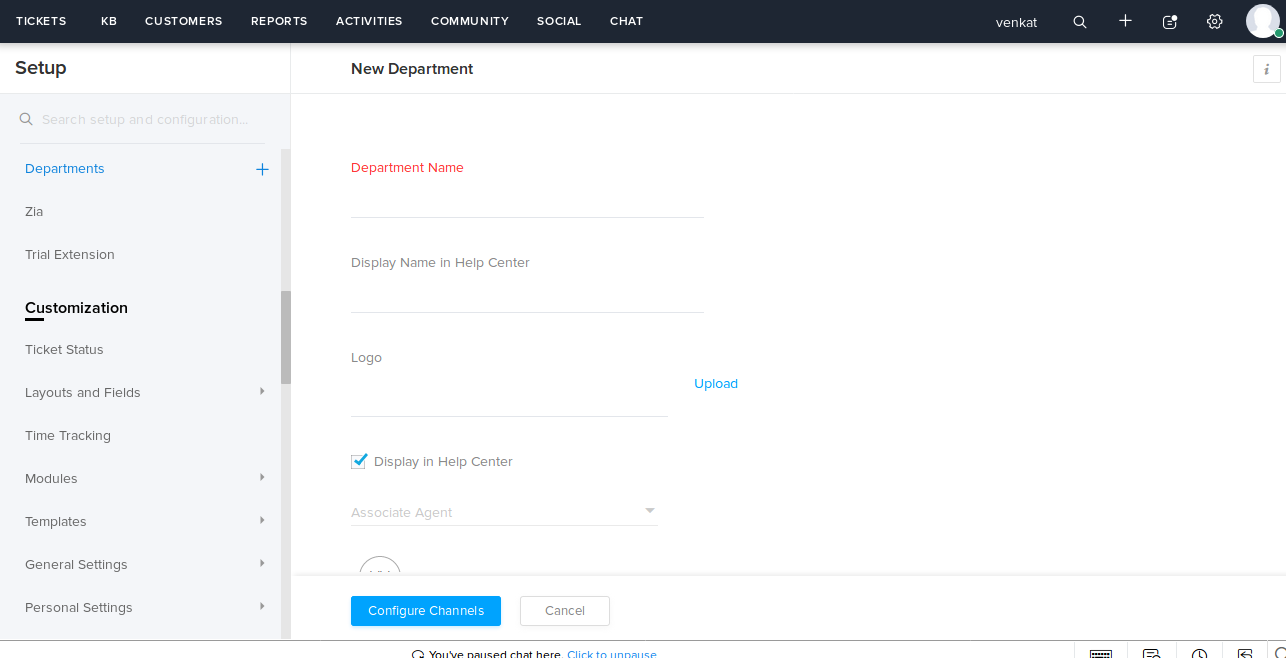 APP SETUP
Step - 1 (Account Setup)
Install the extension with the required details.



After installing, click authorize to connect the extension.



In the connection field, Enter connect

and save the detail




Then go to preference tab which is located in extension setup and enter your credentials to sign up.



After successful signup, Go to app widget in the ticket details page and setup your app



Before logging in to your account, please verify your email from the registered email address


Step - 2 (Zohodesk Setup)
Provide your Zohodesk Client ID & Client Secret.



Register your application to complete Zohodesk Authentication. Click Add Client > Server-based Applications



Provide Homepage URL as https://zohodesk-googlebusiness.spritle.com and Authorized Redirect URI as https://zohodesk-googlebusiness.spritle.com/zohodesk/authentication



Copy the Client ID and Client Secret for Authentication



Click Authenticate and then Accept to complete Zohodesk Authentication


Enter the department name which you have created in zohodesk in Ticket Field Setup
Click-> save to store the Ticket in a particular field




Step - 3 (Google My Business Setup)
Click here to create and login to your Google My Business account
Click here to create a project in the Google API Console
Complete and submit this access request form
A follow-up email is sent to you after your request has been reviewed

Note that it can take up to 2 weeks to process your request from Google.

After approval from Google, open the console left side menu and select APIs & services.
Go to Library and enable My Business Account Management API, My Business Business Information API, My Business Q&A API, Google My Business API.
Go to the Google API Console OAuth consent screen page.
Set the User type as

Internal: The reviews from your domain will be managed
External: The reviews from all will be managed

Click Create

Add required information like a App name, User support email & give spritle.com for Authorized domains.
Click Add Scope. Add the scope My Business Account Management API - .../auth/business.manage and click save.
On the left, click Credentials.
Click New Credentials, then select OAuth client ID

Type: Web Application
Redirect URL: https://zohodesk-googlebusiness.spritle.com/google/getOAuthClient

Click Create client ID
Download the credentials (JSON file)
Upload the JSON file and click authorize button
After successful authentication, enable polling status for your location
You can also view the counts of reviews and charts in dashboard which is located in Modules section
To increase the Google My Business API quota please refer to this link.